An occasional table examining the juxtaposition between art and furniture, table Asperitas' playful waved form with flat plateaus hold a glass of wine or anything small requiring a flat surface.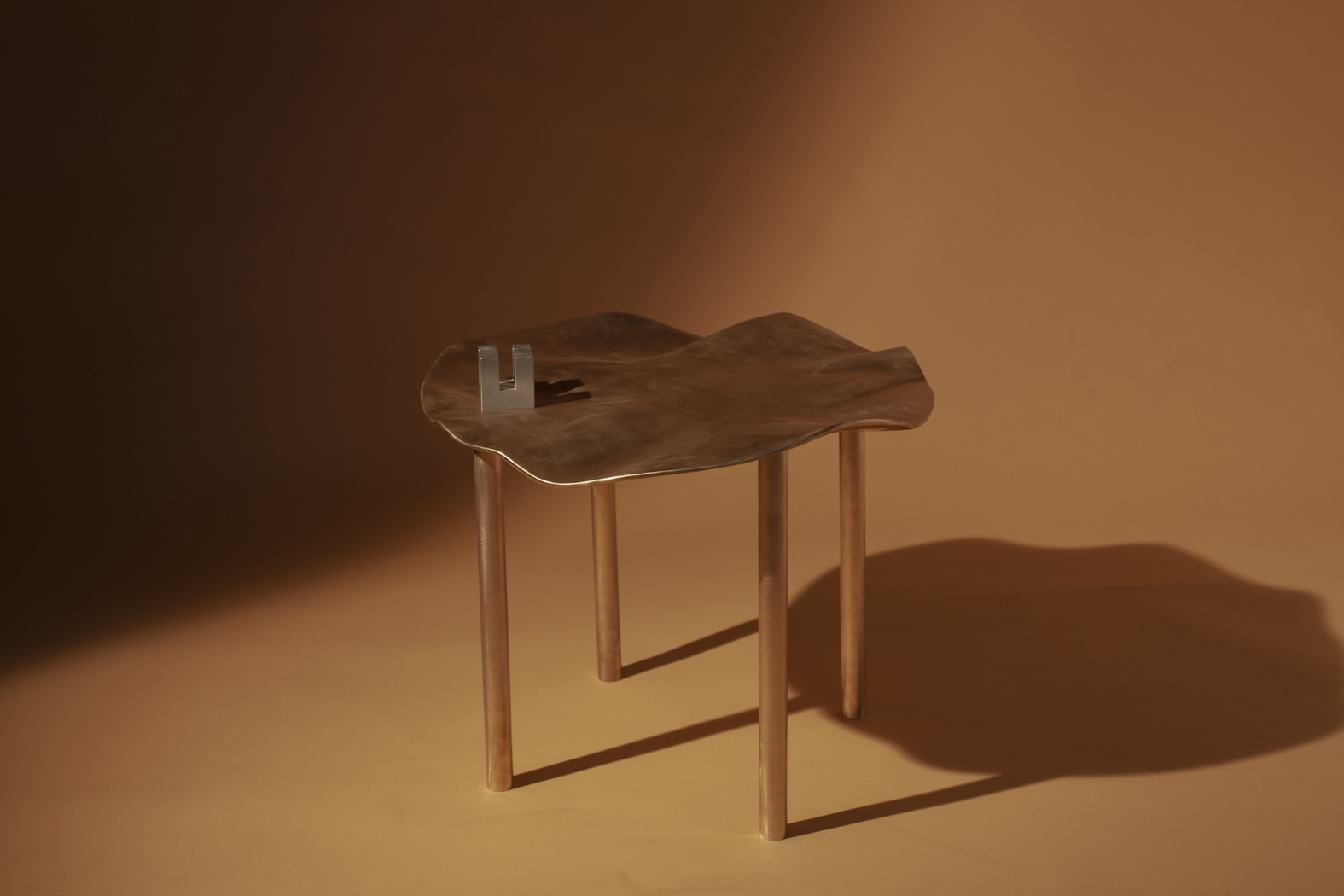 Drawing inspiration from growing up Sydney's Northern Beaches watching rolling waves and cloud formations, the form was built digitially before being 3d printed, sandcast in bronze and then finished by hand.
Embracing a mixture of both computer based and traditional fabrication methods, table Asperitas embodies a sense of playful luxury.
from a 3d printed pattern that took 97 hours to print that was sandcast in the finest bronze, the entire process of fabricating and polishing the table is done in house.
sprue points are TRIMMED OFF WHERE THE LEGS WILL JOIN, THEN the whole surface is ground down using MULTIPLE GRINDING AND SANDING disks to achieve a smoother and smoother surface.
SOLID BRONZE RODS ARE WELDED INTO PLACE; WE TRIED TO CAST THE WHOLE TABLE AS ONE PIECE BUT WERE 'STRONGLY ADVISED' NOT TO ATTEMPT THAT; THE ONLY WELDING POINTS ARE THEN GROUND BACK.
THE WHOLE TABLE FROM TIP TO TAIL IS POLISHED SYSTEMATICALLY USING SPECIALTY (EXPENSIVE AND FRAGILE) PADS TO ALMOST A MIRROR POLISH
ASPERITAS IS THEN BRUSHED BY HAND IN TINY LITTLE CIRCLES AND SEALED TO STOP THE OXIDISATION.